Photo Gallery
Please click on photos for descriptions.
These are past and present food and restaurant photos. Our menu changes with the seasons and whats available to us at the farmers market. This has been the Greek way for hundreds of years and is now becoming popular in the U.S. This way of shopping for produce and cooking the produce is a big part of the Mediterranean diet. These photos will give you an idea of what we do here as a traditional Greek taverna. For more photos be sure to follow us on instagram- instagram.com/tavernakhione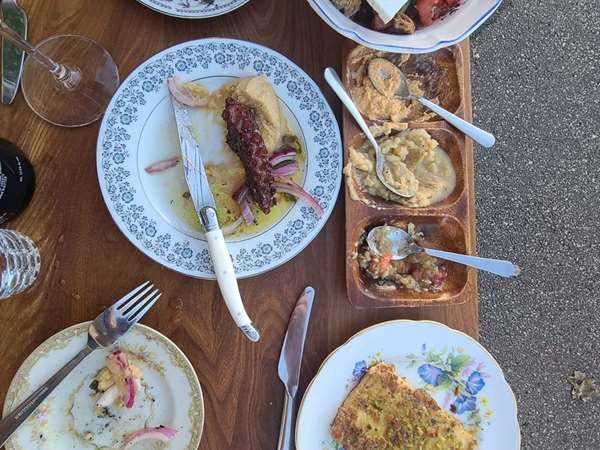 Beer dinner with Tributary Brewing!
Join us Thursday June 30th at 6:30 for a 4 course beer dinner- $75 pp- call for reservations